SUNWAY LAGOON'S PASSPORT TO THE BEST DAY EVER
365 unlimited entries* to all 6 parks with exciting rewards and benefits! No blackout dates, valid on weekends, public holidays and school holidays.
Sign up online at RM450/ per person for a year (N/P RM588).
Passport renewal at RM 200 for a year.
Alternatively, catch our 

#

QuackieCruisers

 team for an

exclusive Passport rate

. Click here to view the upcoming locations.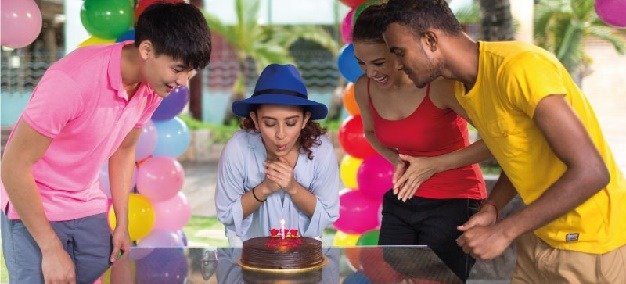 Birthday Special: 40% Off Admission Tickets
Enjoy discount up to 4 tickets per passport on your birthday month!
20% Off Retail
Discount on merchandise, clothes and more at Sunway Lagoon.
10% Off Dining
Discount on snack, refreshment, restaurant and many more at Sunway Lagoon. View full list of dining here.
20% Off Tubes & Lockers
Discount on double tube and multiple time usage locker rental. View pricing here.
More Benefits
Priority Counter for Wristband Redemption Save time and redeem your wristband at designated passport counter.
Exclusive Invitation & Discount on Sunway Lagoon Events Get invites to Sunway Lagoon's exciting event such as Nights of Fright.
Monthly E-newsletter Updates on passport exclusive promotion, benefits and latest happening at Sunway Lagoon.
Sunway Pals Membership Automatic sign up to Sunway Pals* and enjoy the benefits & discount at more than 300 participating outlets.
Passport Terms & Conditions
Passport holders are entitled to unlimited entries (single entry per day) to Sunway Lagoon – pass MUST be presented in person at ticketing counter in order to gain admission into the park.
Access to Sunway Lagoon is limited to 10am to 5.30pm daily.
Passport holders MUST present original NRIC/MyKid/I-Card/Multiple Entry Visa for verification purposes during entry.
Passport is STRICTLY non- transferable and non-refundable in any part or whole. It can only be used by the signatory.
No cancellation will be allowed upon confirmation of purchase.
Passport is NOT applicable for travel agent and tour services. Only for personal use.
Lost card(s) will be replaced at the fee of RM100.00 per card.
RM50.00 penalty fee will be imposed if physical card is not produced for admission.
Processing takes 7 working days from the transaction date (as stated in confirmation email).
Kindly print and present the confirmation email at the Passport counter located at Sunway Lagoon Main Entrance for redemption.
Redemption period: Daily from 10am to 5.30pm. e.g.: If the transaction date is on 1st August 2017, thus Passport will be ready for collection from 10th August 2017.
Authorization letter and a photocopy of Identification Card/passport are to be presented at the Sunway Lagoon Passport counter if collection of passport is done on behalf.
Sunway Lagoon Management has the right to check and refuse admission and confiscate the card if used by a different person other than the registered holder.
Passport will be considered void if terms and conditions are breached.
Sunway Lagoon reserves the right to refuse, alter, amend, delete or add to the stated terms and conditions or withdraw this promotion at any time without prior notice.
General terms and conditions of admission to Sunway Lagoon applies.*Passport referral benefits is only applicable for on-site counter purchase at non-promotional rates.
Get Wacky with Wacky Wednesday!
Get WACKY on selected Wednesdays and enjoy Extra Benefits & Privileges!
Members must present the original Sunway Lagoon Passport and a valid verification ID to enjoy the privileges.
Promotions valid on selected Wednesdays: 12 July, 9 August, 13 September, 11 October and 15 November.
Terms and Conditions apply*
Retail
Retail
| | |
| --- | --- |
| OUTLET | PROMOTION |
| Sunway Lagoon Retail Outlets: The Lost Raiders Store | Sahara Boutique | Surf Haven | Nickelodeon Store | 40% Off on all Sunway Lagoon and Nickelodeon Lost Lagoon merchandise only* |
| KLM Gift – D'Wax Hand | Buy any 1 complete Wax Hand and get 1 Free Single Hand* |
| KLM Gift – Air Brush Tattoo | Buy any large Air Brush Tattoo and get 1 Free small Air Brush Tattoo* |
| Galaxy Gift | Buy any 3 name plates and get 1 Free name plate* |
| Digiphoto | Free 6×8 Folder & 6×8 Picture with every purchase above RM37* |
| Fun Fair | Buy 1 coupon and get Free 1 coupon* | Buy 7 coupons and get 3 Free coupons* |
| Locker and Tubes | 50% Off on Locker & Tubes* |
Food & Beverages
Food & Beverages
| | |
| --- | --- |
| OUTLET | PROMOTION |
| Simba, Zuka, Take 5, Oasis, Chill… Lah | Buy 1 Nickelodeon Cup at RM18 and enjoy 2 x Free Refills* (While stocks last) |
| 1901 HotDog | Buy 1 Regular Combo Deal and enjoy 1 Free Regular Combo Deal* (Chicken Sausage only) |
| Nathan's | 50% Off on a la carte items only* |
| Toothsome Big Chicken | Buy 1 Big Combo and get 1 Free Large Fried Chicken / 1 Snack / 1 Beverage* |
| Subway | Buy 1 Subway Meal Set and enjoy 1 Free a la carte Sandwich* |
| Nestle Ice Cream | Buy 1 Mat Kool Ice Cream and enjoy 1 Free Mat Kool Traffic Light* |
| ATC – Scream Café & Zulu Deli | Buy 1 Kebab Combo and enjoy 1 Free Kebab Combo* (Kebab + Coke Freeze) |
| ATC – Zulu Kopitiam | Buy 1 Waffle Ice Cream and enjoy 1 Free Waffle Ice Cream* |
| Hot & Roll | Buy 2 Cheesy Wrap and enjoy 1 Free Cheesy Wrap* |
| Sagar | Buy any 2 Combo Meals and enjoy 1 Free Plain Naan* |
| Starbucks | Buy 1 Handcrafted Beverage and enjoy 1 Free Handcrafted Beverage* (2pm – 4pm) |
Pay Per Ride
Pay Per Ride
| | |
| --- | --- |
| RIDE | PROMOTION |
| Bungy Jump | 50% Off on second jump* |
| Combo (Bungy Jump & G-Force X) | 50% Off on second combo* |
Wacky Wednesday Terms & Conditions
Valid only on selected Wednesday: 12 July, 9 August, 13 September, 11 October and 15 November.
Member must show the passport to get promotion upon each purchase.
Discount varies for every outlet.
Sunway Theme Parks Ultimate Pass
Live every moment with the Sunway Theme Parks Ultimate pass. Gain unlimited access to Sunway Lagoon and Sunway Lost World Of Tambun all year round and immerse yourself in never-ending fun, games, rides and thrills.
Get unlimited daily access to amazing parks for ONE year.