SUNWAY LAGOON'S PASSPORT TO THE BEST DAY EVER
365 unlimited entries* to all 6 parks with exciting rewards and benefits! No blackout dates, valid on weekends, public holidays and school holidays.
Sign up now at only RM450/ per person for a year (N/P RM558).
Passport renewal at RM 200 for a year.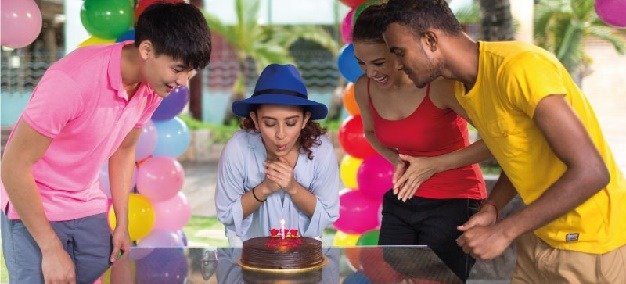 Birthday Special: 40% Off Admission Tickets
Enjoy discount up to 4 tickets per passport on your birthday month!
20% Off Retail
Discount on merchandise, clothes and more at Sunway Lagoon.
10% Off Dining
Discount on snack, refreshment, restaurant and many more at Sunway Lagoon. View full list of dining here.
20% Off Tubes & Lockers
Discount on double tube and multiple time usage locker rental. View pricing here.
More Benefits
Priority Counter for Wristband Redemption Save time and redeem your wristband at designated passport counter.
Exclusive Invitation & Discount on Sunway Lagoon Events Get invites to Sunway Lagoon's exciting event such as Nights of Fright.
Monthly E-newsletter Updates on passport exclusive promotion, benefits and latest happening at Sunway Lagoon.
Sunway Pals Membership Automatic sign up to Sunway Pals* and enjoy the benefits & discount at more than 300 participating outlets.
Passport Terms & Conditions
Passport holders are entitled to unlimited entries (single entry per day) to Sunway Lagoon – pass MUST be presented in person at ticketing counter in order to gain admission into the park.
Access to Sunway Lagoon is limited to 10am to 5.30pm daily.
Passport holders MUST present original NRIC/MyKid/I-Card/Multiple Entry Visa for verification purposes during entry.
Passport is STRICTLY non- transferable and non-refundable in any part or whole. It can only be used by the signatory.
No cancellation will be allowed upon confirmation of purchase.
Passport is NOT applicable for travel agent and tour services. Only for personal use.
Lost card(s) will be replaced at the fee of RM100.00 per card.
RM50.00 penalty fee will be imposed if physical card is not produced for admission.
Processing takes 7 working days from the transaction date (as stated in confirmation email).
Kindly print and present the confirmation email at the Passport counter located at Sunway Lagoon Main Entrance for redemption.
Redemption period: Daily from 10am to 5.30pm. e.g.: If the transaction date is on 1st August 2017, thus Passport will be ready for collection from 10th August 2017.
Authorization letter and a photocopy of Identification Card/passport are to be presented at the Sunway Lagoon Passport counter if collection of passport is done on behalf.
Sunway Lagoon Management has the right to check and refuse admission and confiscate the card if used by a different person other than the registered holder.
Passport will be considered void if terms and conditions are breached.
Sunway Lagoon reserves the right to refuse, alter, amend, delete or add to the stated terms and conditions or withdraw this promotion at any time without prior notice.
General terms and conditions of admission to Sunway Lagoon applies.*Passport referral benefits is only applicable for on-site counter purchase at non-promotional rates.
Loyalty Program Back in Demand!
The more you spend your best day ever with us, the more chances of you to be eligible for our lucky draw! Simply collect 5 stamps on your Loyalty Card and be eligible to be the lucky one to WIN a pair of flight tickets*!
Loyalty Program Terms & Conditions
• Your card must be presented to our friendly F&B Cashiers at Captain Jack, Oasis or Chill…Lah for your card to be stamped. The cashier is under no obligation to ask you to present your card to them at the point of sale. This is solely the card holder's responsibility. Lookout for GREAT DEALS when getting your card stamped.
• This Card is only issued to Passport Holders and must be produced by the owner of the Passport for stamping purposes. Verification on the type of wristband will be done and original Passport must be presented upon request.
• One (1) stamp on One (1) card will be issued per member, per day at the point of stamping when you spend a minimum of RM4.50. Stamping is only done at Captain Jack, Oasis or Chill…Lah F&B Outlet.
• Members will have their card stamped accordingly with the date of visit. Stamps cannot be transferred, sold or in any way traded. There is no cash alternative.
• Combining stamps from multiple cards is not acceptable. Damaged, altered, or photocopied cards will NOT be accepted but multiple original entries with fully stamped cards are accepted for the lucky draw entry.
• Only fully stamped card with full details of the Passport Members will be included into the Lucky Draw. Submission can be done at the stamping location upon completion.
• Sunway Lagoon Malaysia cannot be held responsible if a this card is lost or stolen.
• This card is issued by and will remain the property of Sunway Lagoon Malaysia.
• Sunway Lagoon reserves the right to reject this card with reasonable cause, to withdraw or amend this promotion at any time. This promotion expire on 30th April 2017.
• Sunway Lagoon Malaysia reserves the right to modify, amend or cancel these Terms and Conditions at any time at its own discretion
A unique way to celebrate Parents' Day this year
Show your love and create memories with your parents this month at Sunway Lagoon.
Go on thrilling rides, relax on the beach or have a walk while enjoying the wildlife together.
This is your chance to show your love in a unique way while at the same time enjoying superb offers and deals on food & beverage and retail in the park.
How to enjoy the superb offers and deals:
Collect Parents' Day discount voucher booklet* on your visit to Sunway Lagoon @ Annual Pass Counter from May onward.
*Available on a first-come-first-served basis and while stocks last. | T&C apply.
Alternatively, catch our 

#

QuackieCruisers

 for exclusive Passport rate. Click here to view the upcoming locations.